Oakland to Celebrate 4th of July – Tonight ?
Headlines abounded earlier this month when it became apparent Oaksterdam mayor Ron Dellums and his administration of mysterious task forces somehow failed to check the calendar and order up the traditional July 4th Fireworks show at Jack London Square.


Instead the celebration was to be postponed until tonight, July 28th for some reason, perhaps simply to prove that in Oakland, the terrorists win or something. Well…uh, hold your bong hits folks, and guess what…
The "re-scheduled" fireworks are now canceled following new concerns that the endangered California brown pelican would be totally bummed. The announcement that slipped out on Friday, was oblique, but paid some much needed lip service to not disrupting the breeding and roosting birds.
But fear not dudes, a "friendly alternative" laser show has been substituted at 9pm ..way to go dudes…
Details on the today only Portfest World Music and Jazz Festival, and Map of the Middle Harbor Shoreline park area after the jump…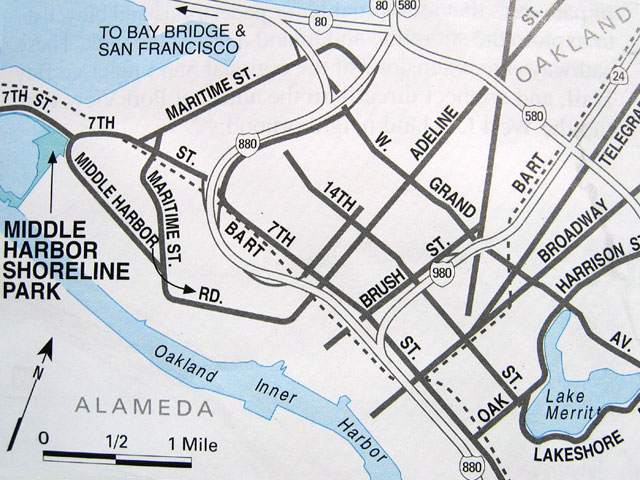 Originally the Port of Oakland had offered to add fireworks to its Oakland World Music and Jazz Festival as its contribution to the City when the canceled it's July 4th fireworks at Jack London Square. Apparently you can't do Oakland a favor, as Port staff discovered while negotiating with various environmental agencies, spending the entire week working to identify an alternate site that would locate the fireworks display as far away from that tern colony as possible.
According to Harold Jones, Port of Oakland Deputy Executive Director, "The free event at Middle Harbor Shoreline Park will still go on this Saturday as planned. We will have a vibrant laser light program rather than a fireworks display. We will have an incredible day-long lineup of local and world class talent beginning at 11:00 a.m. until 9:00 p.m. We are also very proud to present a global eco village that will offer informative and interesting exhibits from local agencies and organizations about protecting our environment. It will be a great day of fun and entertainment in a beautiful location in the heart of our amazing Oakland seaport."

The festival will be held at Middle Harbor Shoreline Park, located near the end of 7th Street, in Oakland at the Port. This free outdoor music festival will feature Pharoah Sanders, Ledisi, Mo'Rockin Project, Anthony Blea y tu Charango, Luna Angel, and Oaktown Jazz Workshops Band. This year's festival features a "Global Eco Village," where exhibitors will provide educational and interactive booths related to environmental protection and stewardship.