Chocaholics be afraid, very afraid
Here's what I don't understand about big business: why a huge company tries to buy out niche boutiques in an attempt to expand their market share. Either they (1) drive the previously successful companies into the toilet or (2) keep everything just as it was and claim the profits of their new acquisitions as their own, correct in accountancy but poor in karma.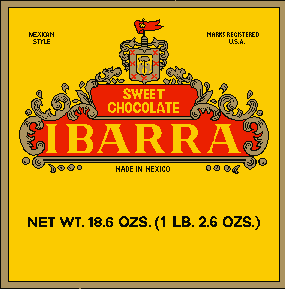 Hershey, that fine purveyor of reasonably unimpressive chocolates, has announced it's gobbling up Joseph Schmidt Confections and Scharffen Berger. This after they've noshed on Mauna Loa Macadamia Nut, maker of all the Hawai'ian tasties you've bought when visiting the islands.
For the love of all that's dark and sweety, why? To provide the expertise gleaned in decades of making milk chocolate for school-children? How depressing. Soon all that'll be left to our San Francisco palattes will be Ghirardelli, which is light years away from Hershey's proud offerings of Ice Breakers, Good 'n Plenty, and Swoops (a chocolate version of potato chips).
I think I'm going to fire up the stove and make a hot cup of Ibarra hot chocolate and drink my sorrows away.